Acclaimed Portuguese conductor Joana Carneiro is Principal Guest Conductor of the Real Filharmonia de Galicia and Artistic Director of the Estágio Gulbenkian para Orquestra, a post she has held since 2013. 
Joana Carneiro was Principal Conductor of the Orquestra Sinfonica Portuguesa at Teatro Sao Carlos in Lisbon from 2014 until January 2022.  From 2009 to 2018 she was Music Director of Berkeley Symphony, succeeding Kent Nagano as only the third music director in the 40-year history of the orchestra.  She was also official guest conductor of the Gulbenkian Orchestra from 2006 to 2018.
Joana is in high demand for her focus on contemporary music both in the concert hall and on the opera stage.   Last season at English National Opera she conducted The Handmaid's Tale after a highly acclaimed debut in London conducting the world stage premiere of John Adams' The Gospel According to the Other Mary, directed by Peter Sellars.     With Scottish Opera she conducted Nixon in China and in Lisbon, Rake´s Progress.    Other recent opera performances include A Wonderful Town (Royal Danish Opera), Simone's La Passion (Ojai Festival), Oedipus Rex (Sydney, Helpmann Award for Best Concert by the Symphony Orchestra) and A Flowering Tree (Vienna, Paris, Chicago, Cincinnati, Gothenburg, Lisbon).  
Joana's guest conducting highlights in recent and future seasons include engagements with prominent orchestras around the world, from BBC Symphony and Philharmonia in London, BBC Scottish and Scottish Chamber, National Symphony Orchestra (Ireland) to Royal Stockholm, Gothenburg, Finnish Radio, Helsinki Philharmonic, Brussels Philharmonic, Castilla y Leon,  and La Venice in Europe. Further afield, she has performed with National Arts Centre Orchestra in Canada, Los Angeles Philharmonic in the United States, Hong Kong Philharmonic and Beijing Orchestra in Asia, and Sao Paulo State Symphony in South America. 
A native of Lisbon, she began her musical studies as a violist before receiving her conducting degree from the Academia Nacional Superior de Orquestra in Lisbon, where she studied with Jean-Marc Burfin. She then travelled to the United States, where she received her Masters degree in orchestral conducting from Northwestern University as a student of Victor Yampolsky and Mallory Thompson, and pursued doctoral studies at the University of Michigan, where she studied with Kenneth Kiesler.
She was a finalist of the prestigious 2002 Maazel-Vilar Conductor's Competition at Carnegie Hall, then in 2003-04, she worked with Maestros Kurt Masur and Christoph von Dohnanyi and conducted the London Philharmonic Orchestra, as one of the three conductors chosen for London's Allianz Cultural Foundation International Conductors Academy. From 2002 to 2005, she served as Assistant Conductor of the L.A. Chamber Orchestra and as Music Director of the Young Musicians Foundation Debut Orchestra of Los Angeles then from 2005 through 2008, she was an American Symphony Orchestra League Conducting Fellow at the Los Angeles Philharmonic, where she worked closely with Esa-Pekka Salonen and led several performances at Walt Disney Concert Hall and the Hollywood Bowl.
Carneiro is the 2010 recipient of the Helen M. Thompson Award, conferred by the League of American Orchestras to recognize and honour music directors of exceptional promise. In 2004, Carneiro was decorated by the President of the Portuguese Republic, Mr. Jorge Sampaio, with the Commendation of the Order of the Infante Dom Henrique.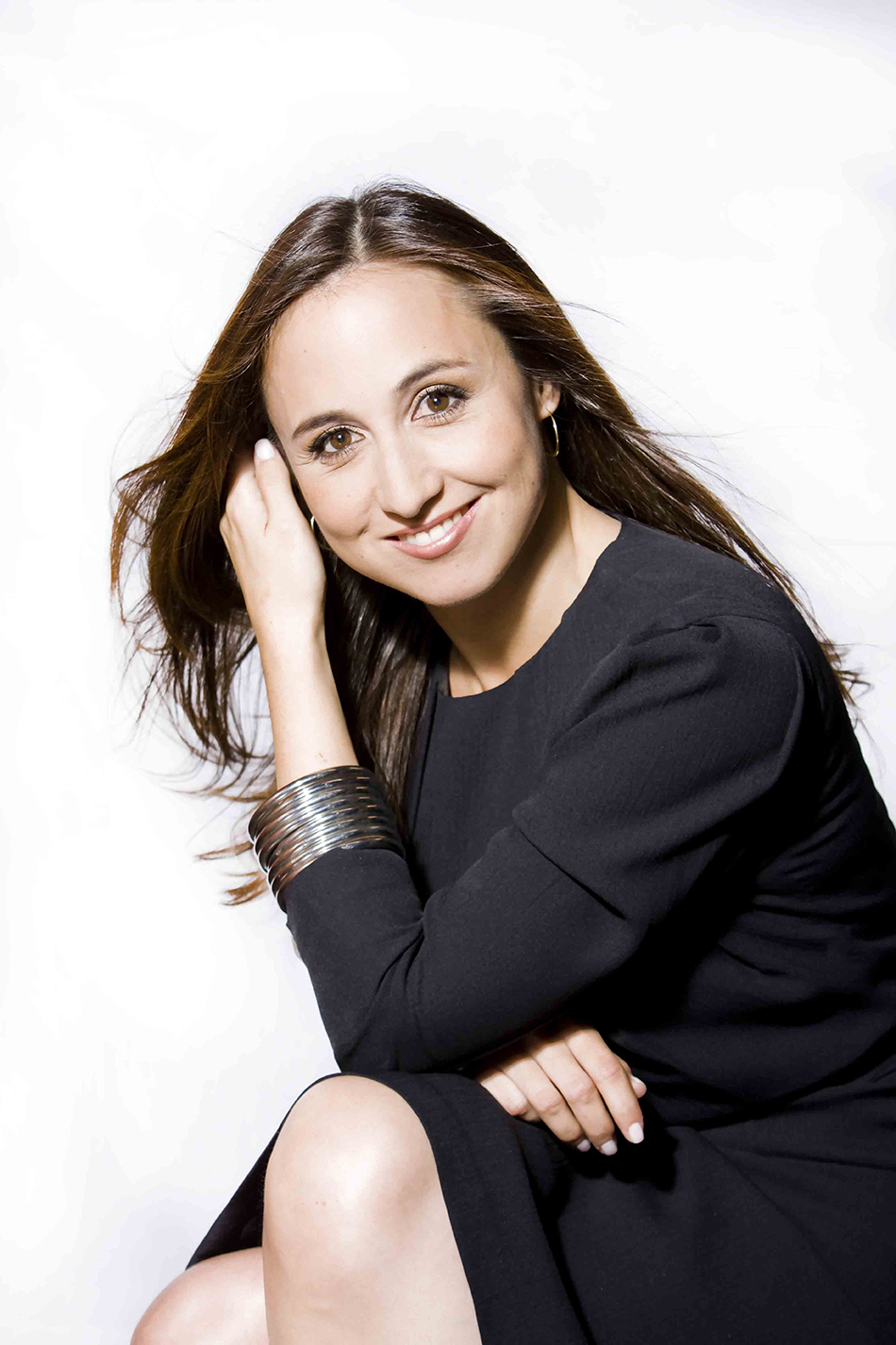 Conductor Joana Carneiro holds everything together magnificently, with the ENO Chorus and Orchestra on excellent form.
…conductor Joana Carniero's experience with contemporary orchestral music shows through in the lithe energy and precision of the ensemble's playing… with Carniero on the podium, we have at least one dancer in the house, and her fluid sense of poise and rhythmic movement comes through both in her physicality and in the playing of the ensemble.
The chorus and orchestra were excellent as usual and Portuguese conductor Joana Carneiro had a firm grip of the proceedings. A knockout start rendered a round of applause halfway through the overture and rhythmic precision and brisk tempo characterized the whole performance.
Joana Carneiro led the Royal Swedish Orchestra in an energetic, no-nonsense reading of the score…the result was exciting: Carneiro drove the action forward with great intensity. The Royal Swedish Chorus, helped by the lack of movement on stage, was precise and enjoyable in the many complex interventions that this opera requires.